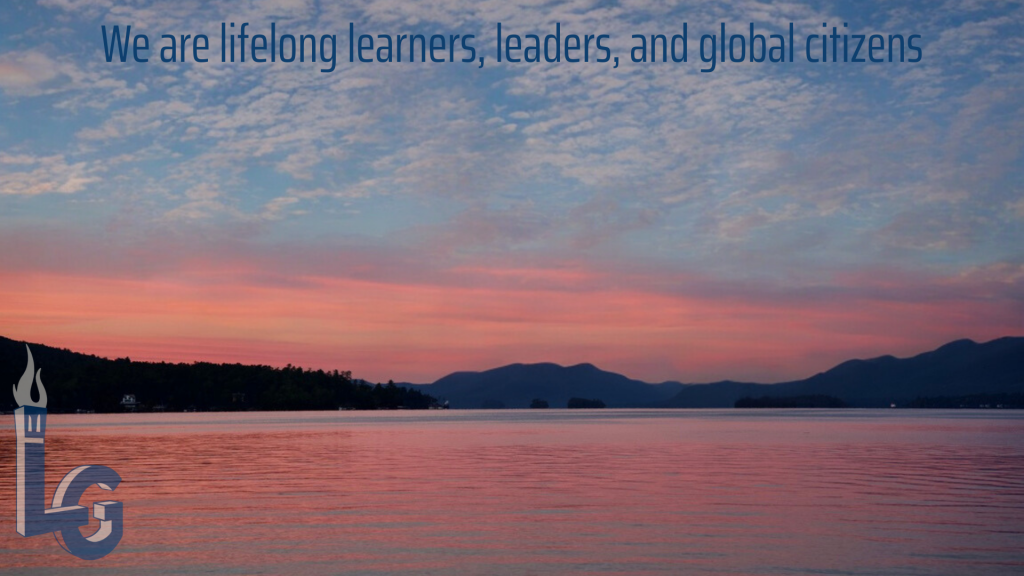 Welcome to Lake George CSD
The Lake George Central School District is located at the southern end of the "Queen of American Lakes". Our Elementary School and Jr.-Sr. High School are located amid the mountains of the Adirondack Park in Northern New York. Accredited by New York Board of Regents and recognized by the New York State Education Department and the New York State Board of Regents as one of "New York State's highest achievement reward school" in the state, we are regarded as one of the leaders of academics, technology, arts, music, and athletics in our area and New York State. Lake George has also been recognized as a "Recognition" School and given this distinction based on high levels of student achievement and continuous academic improvement. Our mission is to ensure that faculty, staff, students and parents work to share the responsibility for educating our students. Our commitment is to develop well-informed, productive, socially accountable world citizens. We challenge the potential of each individual by promoting the highest standards of scholarship, achievement and integrity.
Mission Statement
The Lake George Central School District will personalize opportunities that empower all students to be lifelong learners, leaders, and global citizens.
Vision Statement
To foster academic and personal excellence, responsibility and cultural awareness.
CREATE Values
Cultivate mindsets and behaviors for success and wellbeing.
Collaboration
Respect
Excellence
Accountability
Trust
Empathy