Everyone can be a leader; everyone has a special ability and change starts with each and every student.
That's the premise of the "Leader in Me" framework that Lake George Elementary School has implemented over the last decade, and it's what has made them one of over 600 "Leader in Me Lighthouse Schools" worldwide. The program teaches leadership and life skills that create a culture of student empowerment based on the idea that every child can be a leader. It was adapted for schools using Franklin Covey's Seven Habits of Highly Effective People.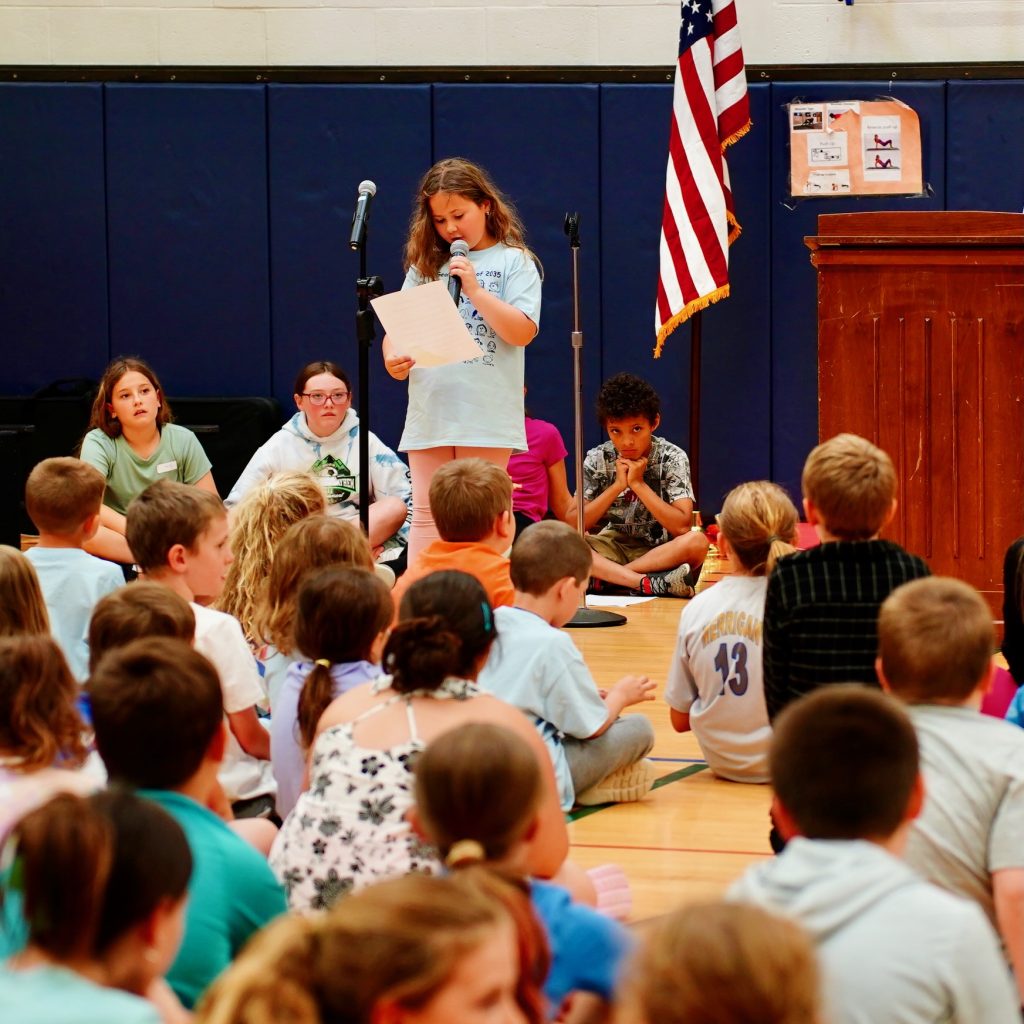 Educators at LGES collaborate with students to give them the freedom to direct their own ideas and create positive leadership opportunities throughout the school year.
Students and staff celebrated the school's leadership achievements Friday morning with performances from the third and fourth grade choir, participated in team building activities, and announced staff, class and student recognition.
"Everything in this world today began as an idea", former Lake George Mayor Bob Blais told the students. "We need each one of you to go into the community with those ideas and make a difference; that's what leaders do."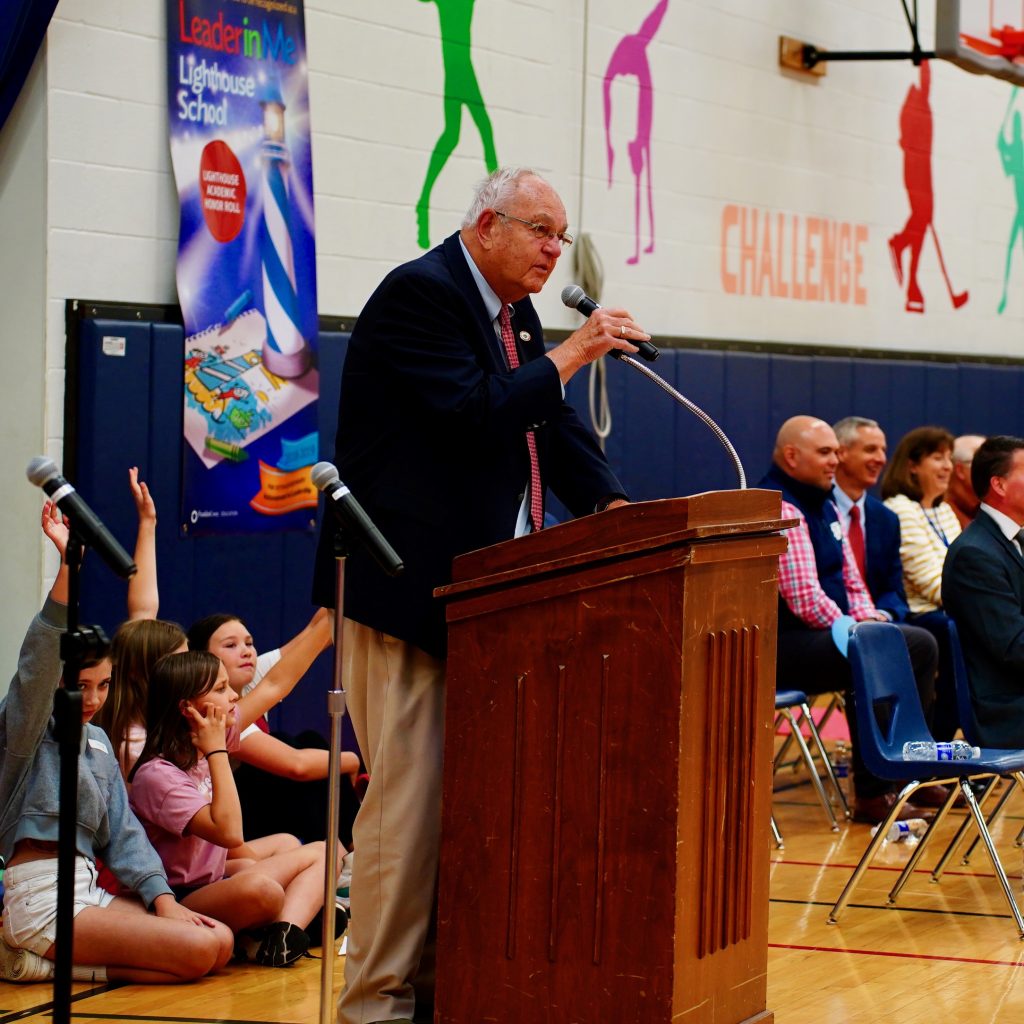 Newly-elected Mayor Ray Perry told the students how proud he was to see them making their school a better place through active change and positive influences.
Principal James Conway said the leadership at LGES gives every student the ability to create a positive school culture.
"The Leadership Assembly helps us celebrate everything that constitutes leadership at LGES," he said. "I am proud of the accomplishments the students have made this school year and the opportunity to celebrate them encourages them to not just be a leader in school, but in the wider community as well."