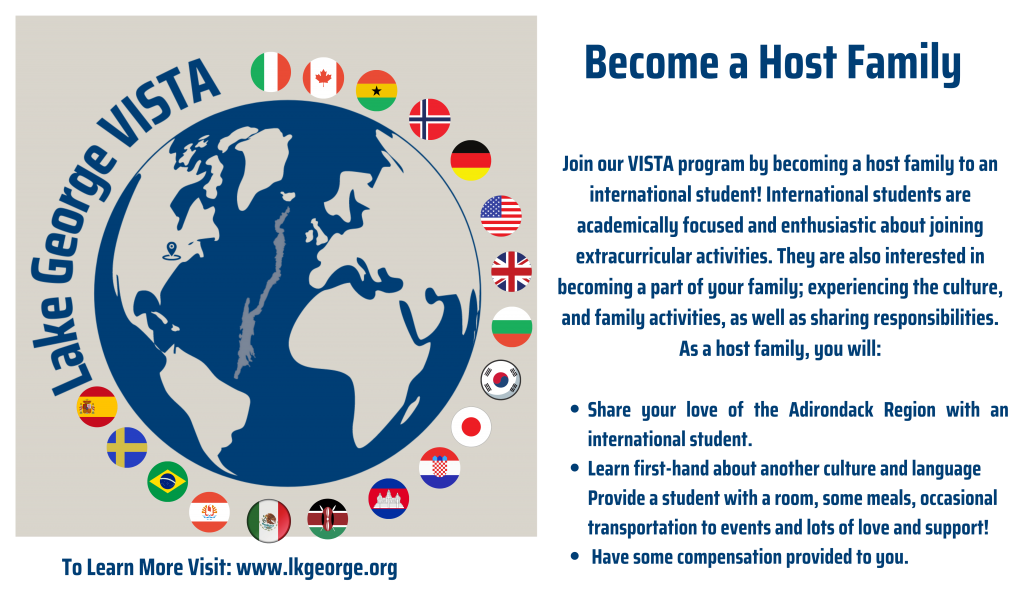 Lake George Junior-Senior High School is recognized by the NYS Education Department as one of "New York State's highest achievement reward schools." The institution is regarded as one of the leaders in academics, technology, and athletics in New York State, offering a strong and diverse curriculum. The high school offers outstanding Advanced Placement courses, Dual-Enrollment, and Early College programs, as well as Career and Technical Education pathways. One of its highlights is the math and science acceleration program beginning in the 8th grade. 
 Lake George Jr.-Sr. High School has a beautiful campus in northern New York offering state-of-the-art facilities, including several sports fields, a gymnasium, classrooms, and laboratories. 
Prospective families, please click here to learn more about what Lake George High School has to offer.
If you are interested in learning more about becoming a host family, please follow this link here.