High school students had an opportunity to connect with admission representatives from twenty-give regional colleges and universities on Monday, Sept. 25 when the College Caravan made a stop at Lake George Jr.-Sr. High School.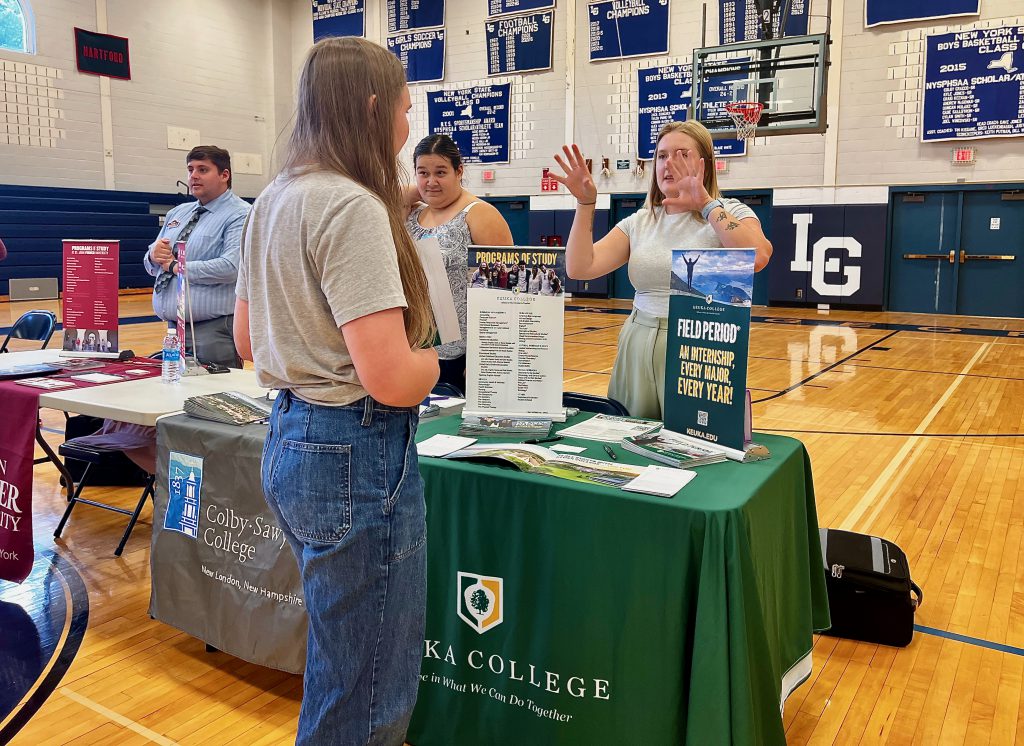 Students had the opportunity to speak with admissions counselors, receive information about programs of interest, ask questions, and discover the academic possibilities and programs provided at each institution.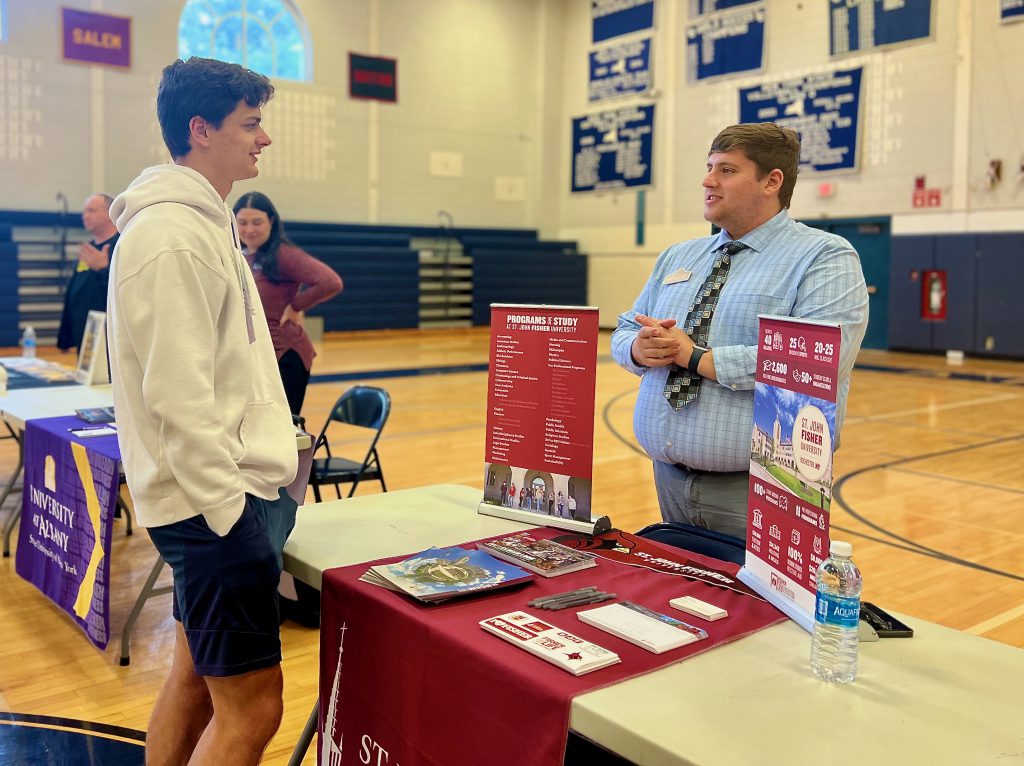 Jillian Meader, a junior at LGHS said, "I'm so excited to see the different variety of colleges and options I have."
For more than ten years, Lake George Jr.-Sr. High School has invited the College Caravan, a mobile college fair organized by the Capital District Counseling Association, to engage with students in their junior and senior year.
"It's exciting to see this many schools in one place eager to help out student with their college journey," said Jennifer Dell'olio, school counselor.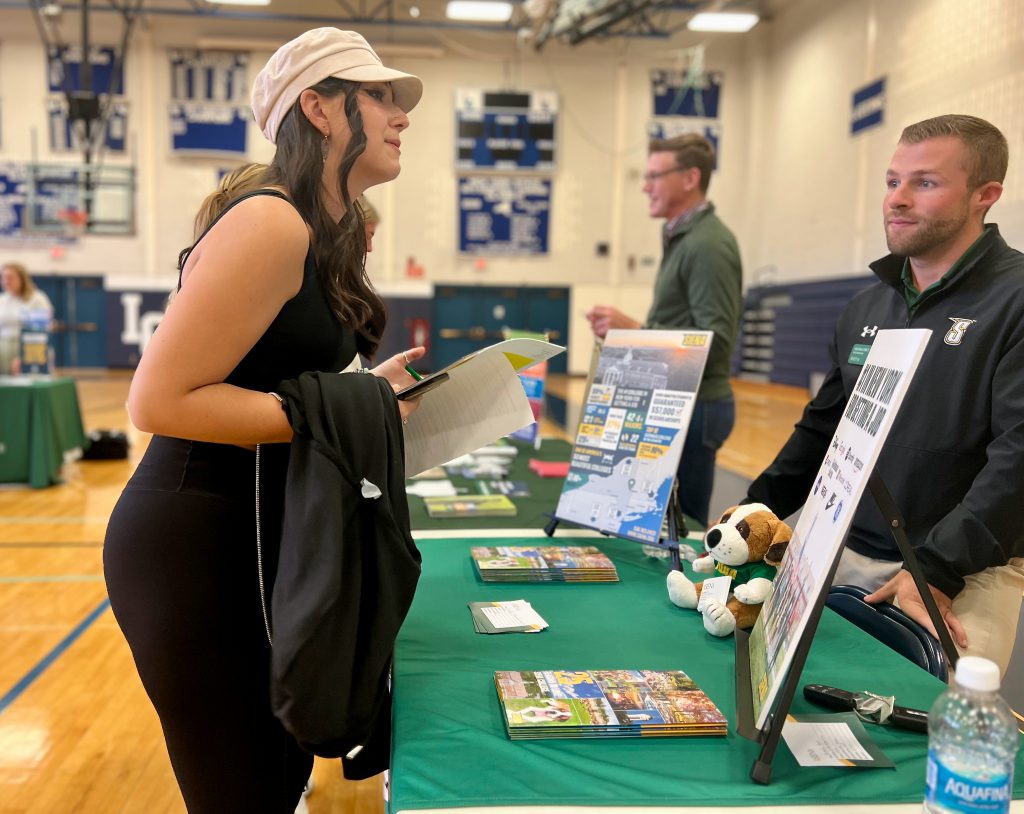 Students have more opportunities to visit local college fairs at Queensbury High School on September 27 and SUNY Adirondack on October 5.