Kelly's Angels is now offering graduating seniors a chance to chase their dreams through a scholarship opportunity. Mark Mulholland and retired Mayor Blais recently paid a visit to the district, bringing this wonderful news to Mr. Cocozza, Mr. Preuss, and Superintendent Luthringer.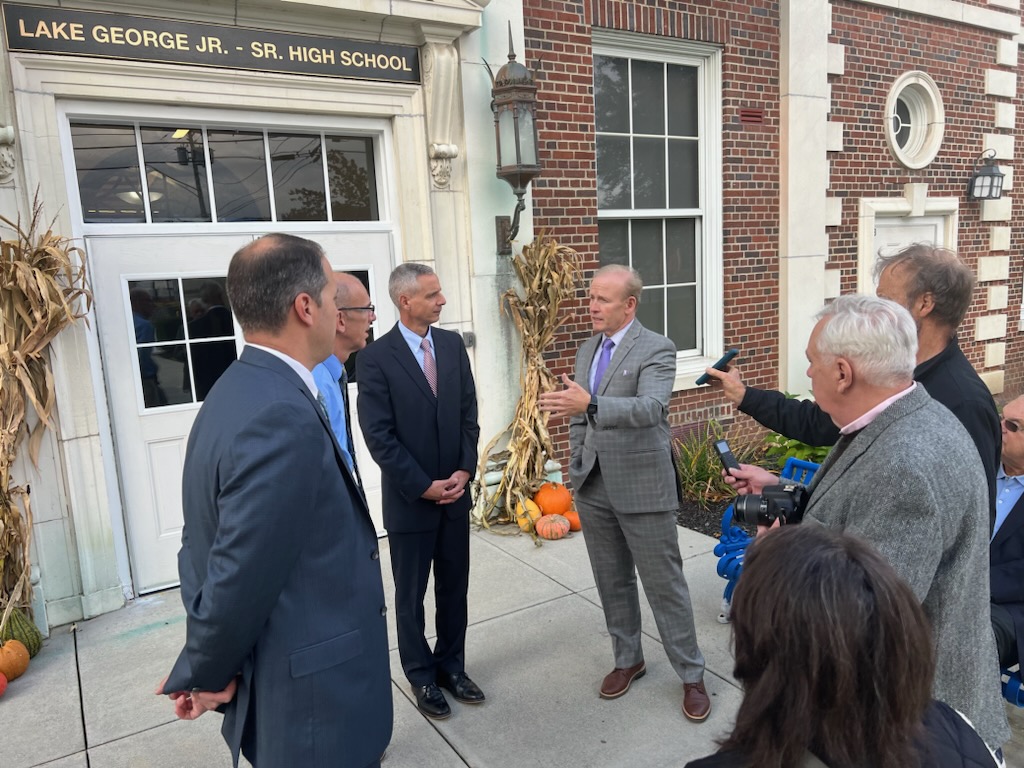 Each spring, Kelly's Angels opens its doors to scholarship applications from college-bound seniors from various high schools in the Capital Region of New York. What makes this opportunity even more special is the emphasis on students who have faced and conquered obstacles, displayed unwavering dedication to assisting others, particularly children, and find themselves in need of financial support.
Lake George CSD has joined the ranks of schools eligible for this prestigious scholarship. This means that more graduating seniors than ever have a shot at securing the support they need to pursue their higher education dreams.
With Kelly's Angels making a way towards higher education, this scholarship opportunity is a testament to the graduates of the Capital Region. If you're a graduating senior be sure to check out this incredible scholarship opportunity. It's not just a financial aid opportunity; it's the belief that determination, resilience, and a heart for helping others can pave the way to a brighter future. Click here to learn more about how graduating seniors can qualify for Kelly's Angels.